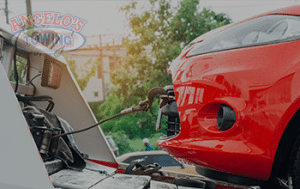 There are many towing companies around San Diego but what makes them different is the quality of services they offer. What makes us stand out is the type of towing services we offer in San Diego. One of them is the flatbed towing.
Whether your vehicle is immobile, damaged or otherwise indisposes, we offer 24/7 roadside assistance with our flatbed tow trucks. This type of towing is sometimes considered the best way to transport a vehicle since the vehicle will be secured onto a flatbed. There are so many benefits you stand to enjoy if you choose us for your flatbed towing needs. Here is a look.
No damage
This is one of the main advantages of choosing our flatbed towing services. The vehicle will not be in any damage. Like mentioned above, the vehicle will be secured in place. The tires will also not be worn out. So you will transport your vehicle safely.
Road Safety
Flatbed towing is safer as compared to the traditional towing methods. As with the traditional towing, the vehicle will still be at risk of being hit by other vehicles. But your safety and that of other road users is important and that's why we suggest you choose flat-bed towing.
It might be the only option you have
If you live in San Marcos then you understand the many towing services available. Some will not tell you the best option depending on the damage of the vehicle. But if your vehicle's axel has broken, then this is the best option.

Saves Time
The heavy traffic in Vista could be the best reason why you need to consider flat-bed towing. With such congestion, you may not find the services you need quickly. But our flat-bed trucks are located in most parts of  San Diego. So you will save time than setting up lights in the middle of the road or hauling the vehicle.