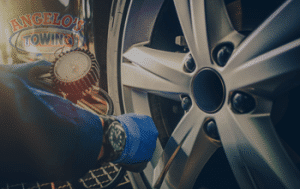 Have you ever had a flat tire on your way to an important meeting, to school or work? Only a few things can be as devastating as this experience. The last thing you would desire is to change the tire and get too dirty for you to make that crucial presentation.
Over the past decade, changing tires by the roadside was common. However, it is not the case anymore. The improvement of modern tires has made it difficult for tires to burst often. Unfortunately, many San Diego residents have had a flat tire experience at some point. Some chose to change the tires while others called in a professional.
Why should you hire a professional tire replacement?
You are probably thinking that this is an easy job that you can do yourself and there is no need of calling in an expert. The essence of hiring a professional is that they are versed with fixing various car models, so they will not take chances with your vehicle. Although you own the car, you might worsen the condition if you do not know how to replace a flat tire correctly. So, why not just hire an expert to do the job for you?
Three reasons why you have a flat tire
There are many causes of flat tires, and these are some of the most prevalent ones:

Hot Temperatures
Just like the thermostat rises on a hot day, so does the pressure inside a tire increase when the weather is hot. A god way of avoiding this cause is by adding a pound of pressure to the tires for every ten degrees increase in temperature.

Tire Air Leak
Unless the hole on your tire is very wide, it might be hard to tell when you have a tire air leak. Make sure you check tire pressure after every two weeks, whether you have been using your car or not.

Lack of rotation
If you do not rotate tires regularly as recommended, they are bound to undergo tear and wear. This is a serious issue. Although scheduling rotation with your busy schedule may seem overwhelming, it will pay off eventfully by ensuring you are not stuck with a flat tire on a busy morning.

Trust us to change your tire
The hassle of changing your tire is burdening.  Do not make your well-ironed suit by doing a dirty job. Whether yours is a car or a truck, entrust the tire changing task to out qualified pros and you will not regret.