Heavy Duty Towing Services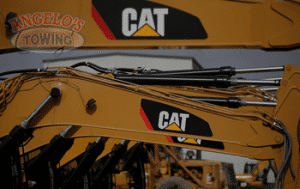 One can find many quality towing companies in and around their area. There are many heavy vehicle towing firms offering this service at nominal to high rates depending on the added attractions. But an important question is whether we actually need these services at all. The prime reason for the development and spread of this industry can be accredited to the growing number of accidents on the road and the uncertainty of traveling on the road. Since we don't live in a perfect world, we stand in need of such services at some point in time or the other. Towing Services in San Diego covers the following parts.
1. Mechanical Problems
Car or for that matter any vehicle runs on machinery and hence is susceptible to break down or malfunction at any point in time. A car may face minor problems or major ones like engine blow-offs. It is advisable to get the quality towing services of an expert while on the road. In case, the car is in poor shape in the middle of the road, then carrying an expert's contact number is always worth it.
2. Poor Roads
Poor road conditions are equally responsible for poor vehicular performance. In some cases, bumpy roads or ditches can result in steering imbalance and lead to crash-ins into snow, mud or other troublesome areas. One will need to hire quality towing services of such companies in these situations.
3. Road Accidents.
This is one of the common examples where one might need a quality towing service. Road accidents cause minute to severe damage to cars and other vehicles. They are no longer in a state to be driven or to avoid further damage they are carried safely by professionals. Towing companies in San Diego offer the following services Flat-Bed Towing, Motorcycle Towing, Abandoned Vehicle Recovery, Accident Recovery, Landoll Service, Long-Distance Transporting, Private Property Impounds, Winch-Outs, and Wheel-Lift Towing. It is important to look for a towing company in Carlsbad that provides you effective and economical towing service in quick and affordable ways. You can think of all these things within a small period of time after something has happened. It is better to search for a towing company in advance that is nearby you.
Towing companies in San Diego cater for all of your requirements at a fair price. Using a tow service is important because it's safe and it protects your vehicle. There is no need to worry about any of the things listed above happening. Towing companies are experienced, and they have all of the right equipment needed to get the job done in a fast and efficient manner. There is no need to worry about making a mistake that could damage someone else's property, your property or cause injury to someone because you were trying to save money by not calling a qualified towing company.
The towing companies in San Diego, Oceanside, Carlsbad, Encinitas, and Cardiff usually offer a wide range of services that are suitable for all types of vehicles. Whether your vehicle is large or small, or you have a motorcycle that needs to be towed, towing companies have the right types of tow trucks to offer you the help that you need.